get all information manga on sitemap readmangaca
So first off if you haven't read the last two webcomic chapters we find out that Tatsumaki "tornado" met blast 18 years ago.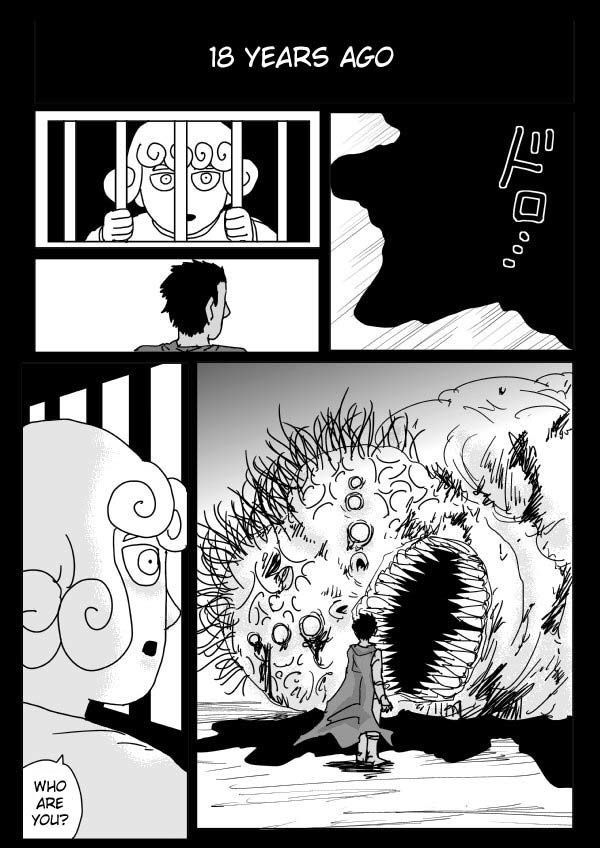 __________
Two pages later we say that blast told tornado that "When the time comes, don't go expecting someone to come save you." Well that that doesn't sound a like very good person. Now let show more evidence of why Blast isn't actually a real "hero", just a hero as a title to get his own means.

_________
Notice how he says that blast won't ever deploy unless he is given complete freedom on his hero activities. Now what does that mean exactly? Well basically it's saying that whatever he does under the title of a hero will be given a free pass. Now doesn't that kinda remind you of someone like metal knight who only shows up to get better materials for his machines? Well I'll get to that in a minute. Next I want you to read this from the official data book about blast.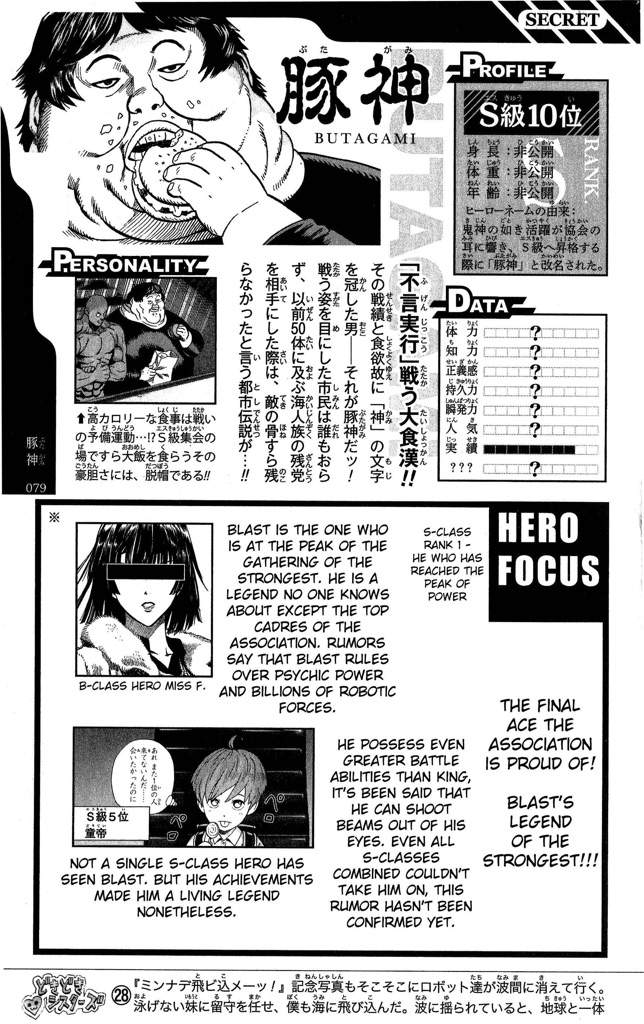 ___________
Apparently there's a rumor that Blast has Psychic powers & billions of robotic forces. Now ok yes it's a rumor, butttttt it's pretty easy to prove. First blast in tornados flash back asks her why didn't she use her powers, well how would he know she had powers? How did he know she was lying when she said her powers wouldn't work. Psychic beings have been chosen to read minds & see he future. I'll get to the future thing in a second, but if you look at the monster in the panel I showed above , you can see that the monster had no physical wounds but yet was bleeding out from his eyes. Now he's there are some black lines here and there but it's hard to tell if it's hair since the top of its head with hair looks exactly the same.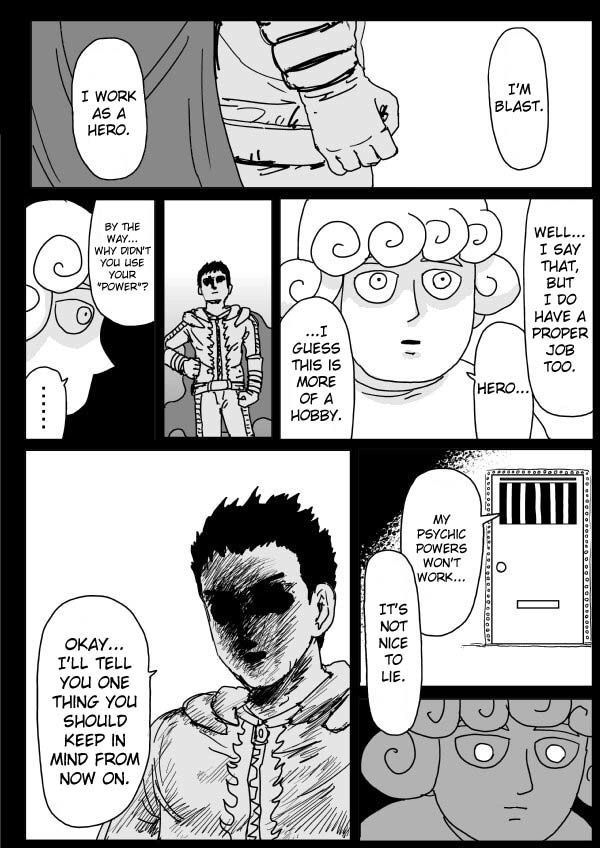 __________
Now I mentioned seeing into the future, now remember Psykos? She was a powerful psychic that was able to use her psychic powers to see into the future. Now if blasts rumor of him having psychic powers which is most likely true, wouldn't that mean if his at the pinnacle of power that he would be able to see the future to? That maybe he was able to for see something coming and created an army of robots to make him physically stronger. Now why physically stronger?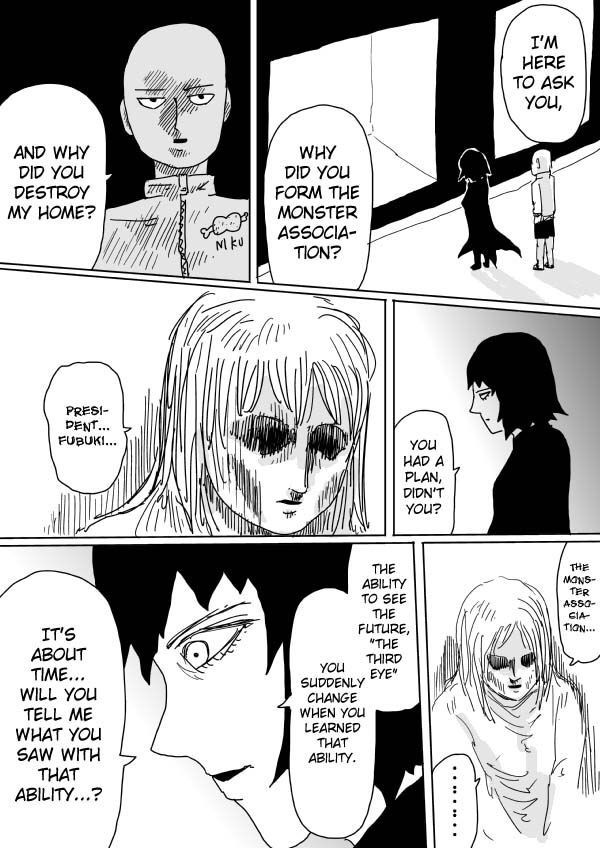 _________
Well awhile ago in the show we met that bald hammerhead or some whatever his name was, but what's important is the two robot/cyborg guys that showed up at the end. Those two guys are part of the organization which seems to be completely build up of cyborg/robots. What's important is that they let him steal that suit to get battle data. Why would they need battle data? Why would they need a suit to make someone human stronger instead of just making a stronger robot? Because the suit is for blast to make him physically stronger since he already has reached his limit on psychic powers and once to become physically strong as well.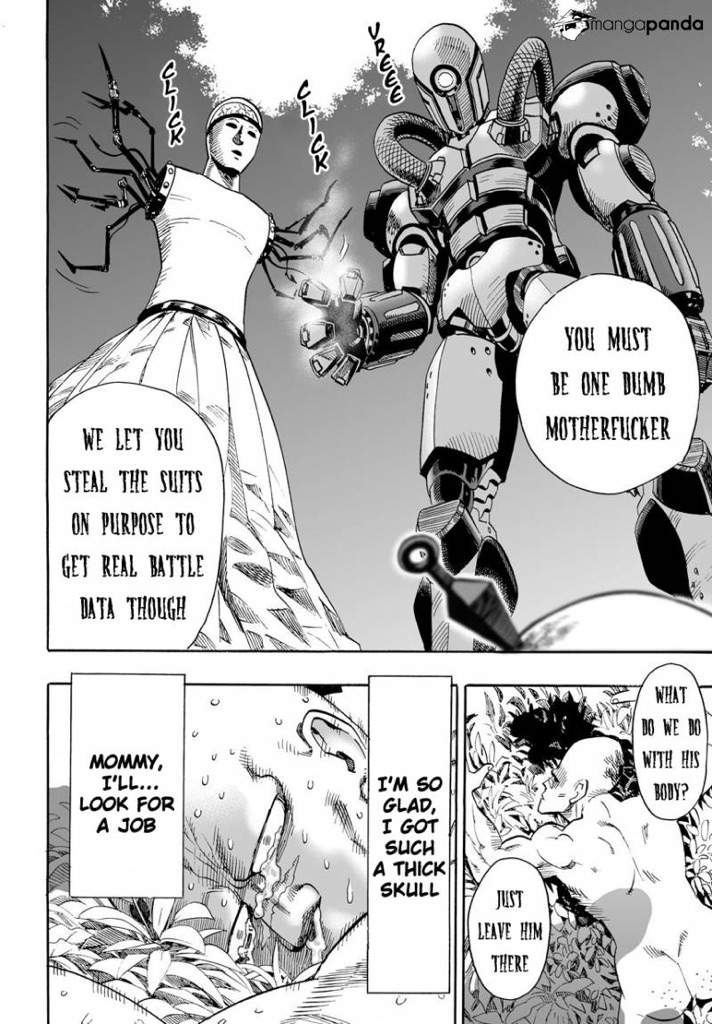 ___________
Well again why would he need to be physically strong if he has his psychic powers? Well simple to fight saitama. The man who has broken his limiter. Well wouldn't blast just be able to beat him with his psychic powers? Well no not exactly because if you remember right psychic powers aren't very useful against ppl who are stronger then you. Here's evidence of it. So what if blast for saw himself lose to saitama and decided he needed something to give him the edge to fight psychic powers & physical strength.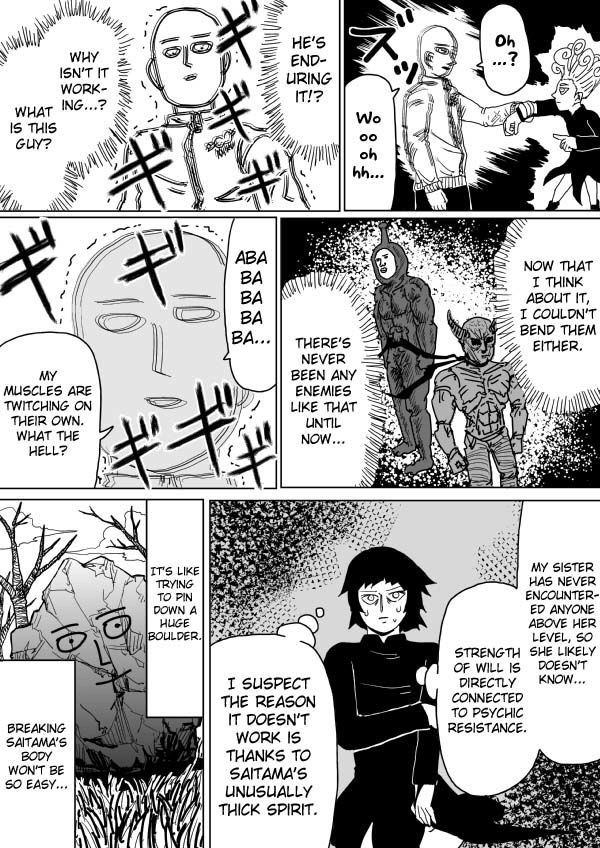 _________
Now yes that could be something unrelated but then I ask you why was blast at the base where tornado was being experimented on? Possibly seeing if they could test on other psychics it could give him an opportunity to possibly become even stronger with his psychic powers. Now I want to add another part to this theory. The connection between metal knight, the organization, and Genos. I believe the organization attacked Genos hometown to gain some sort of battle data. So why is this important? I believe Dr. Stench was some how involved , possibly he was part of the organization at some point and after seeing what they did to Genos home he decided to leave them and save Genos. Now why do I think that three reasons. One stench is always in his base we never hear of him anywhere else, second sole how his this super genius robotic guy who can give Genos these upgrades , enough to make him an S- rank super hero. Third is the fact that he was so shocked when he saw the pieces Genos brought in. He wasn't just surprised it seemed like he actually recognized it. I believe he builded that robot. I'm Talking about the robot that was sent to fight king for battle data as well, but ended up fighting Genos. I believe he felt some sort of guilt or realized what the robots were being used for and his sense of justice wouldn't let him continue.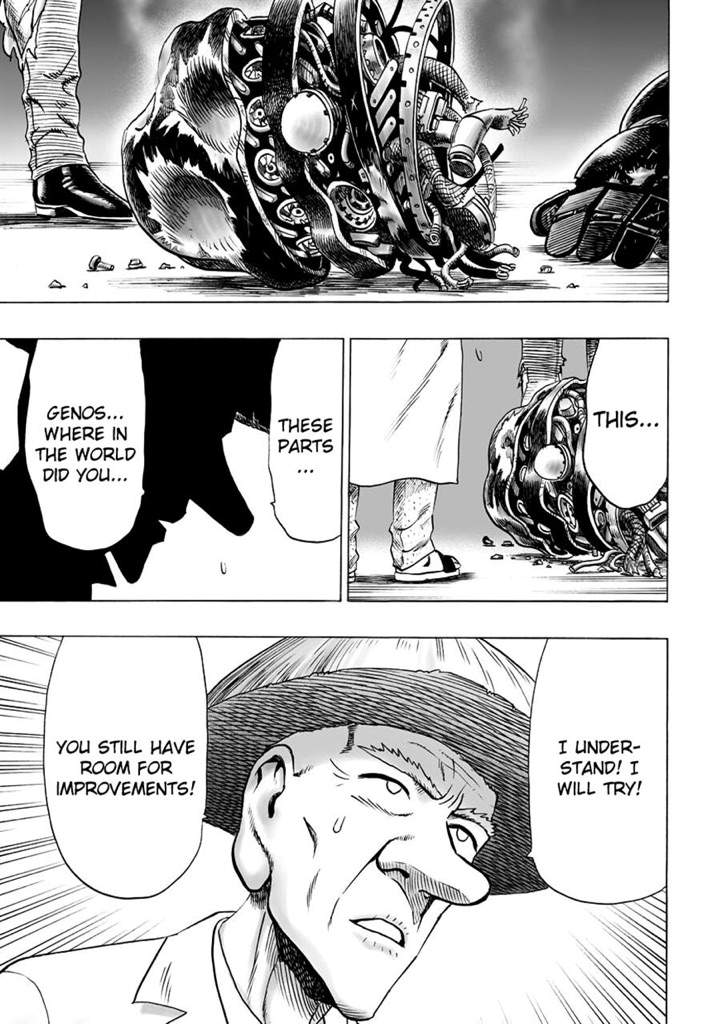 _________
Now I believe that Metal knight actually knows about the organization. His a hero but everything he does is to get either battle data or build a stronger robot. Now why does he need all this battle data for?what he has some sort of rivalry with the organization and is trying to create the ultimate suit to destroy them. Now I believe some how this happened by the fact that metal knight believes himself to be superior, or that he believes he can create the ultimate robot by himself. Notice how he controls all his robots and none have any sort of personality or though like the organization. Well remember how drive knight that told Genos not to trust metal knight? Well what if at the point when Genos family was attacked metal knight was some how involved so he share so sort of Blame hence he told him not to trust him. Also I want to bring up how they have similar names Metal knight , Drive knight??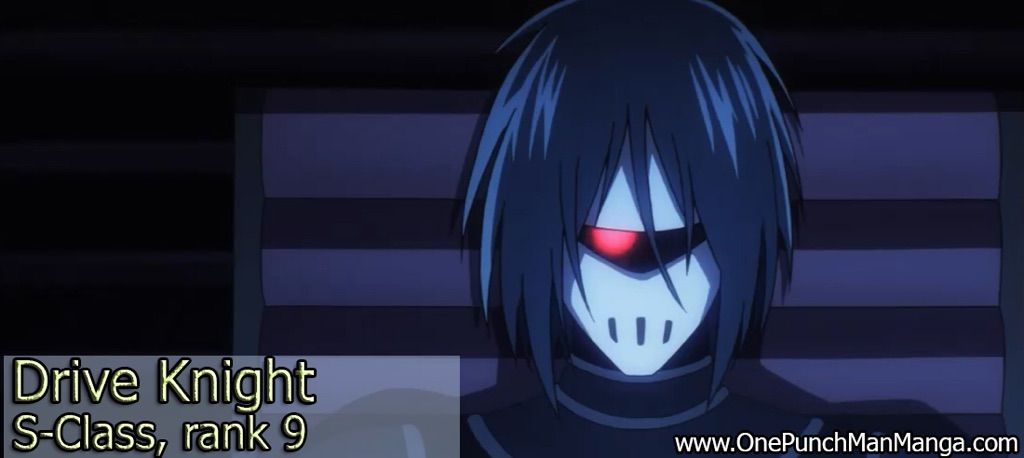 ————————————————-
Second part of the theory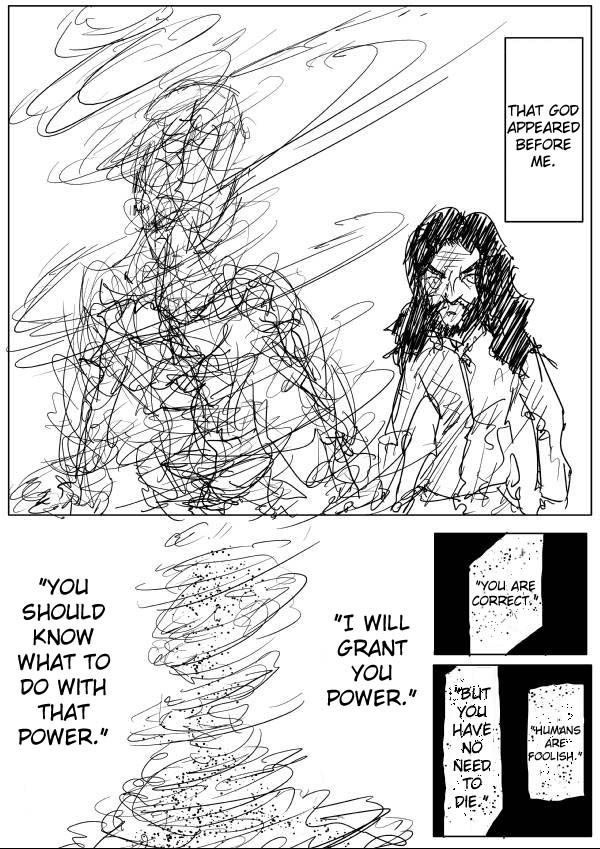 __________
The second part of this theory is limiters . If you don't know that thing above is "God". And that God gave Homeless emperor his power. He was randomly given so much power that he was considered a disaster level dragon. Now what's interesting about this is that it was taken away by this so called God. Now why would it do this? Well if he gave him power so he could kill those who had broken their limiters. First evidence is the fact after He was given his powers he was told he knows what' to do with it. He came to the conclusion of killing all human kind. So what if he destroying human kind wasn't the real goal but instead just killing those humans who broke their limiter?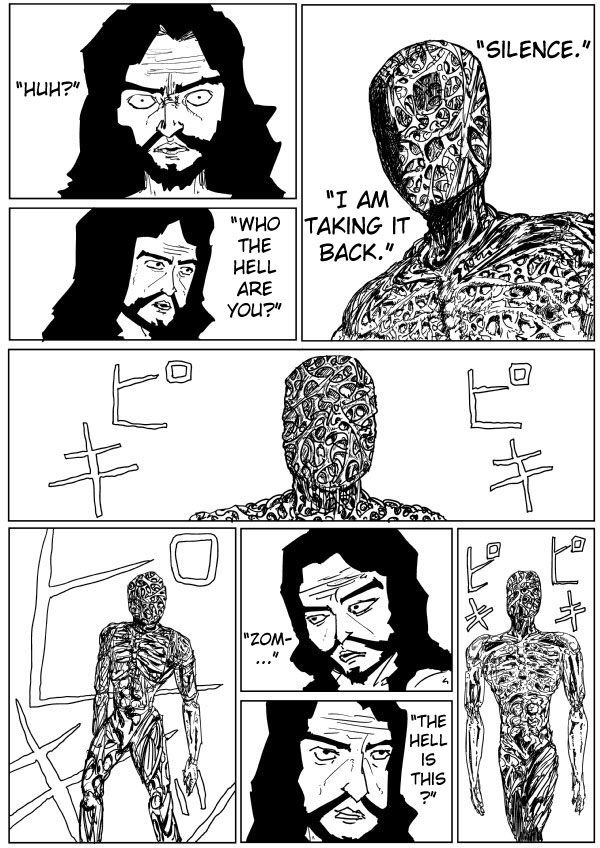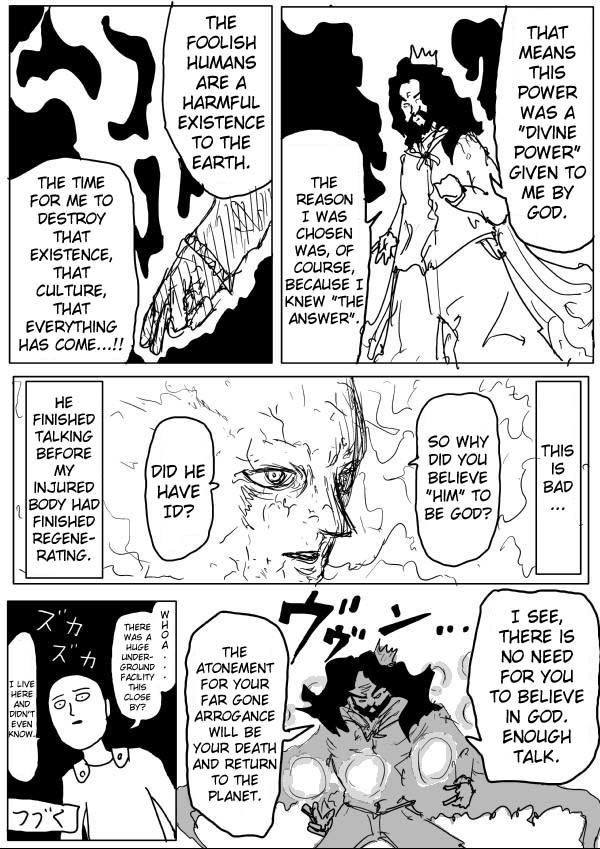 _________
Now who do we know broke there limiter? Blast , saitama, Garou. All three are the strongest humans alive. The mention of limiters were first brought up by the guy from the house of evolution to zombie man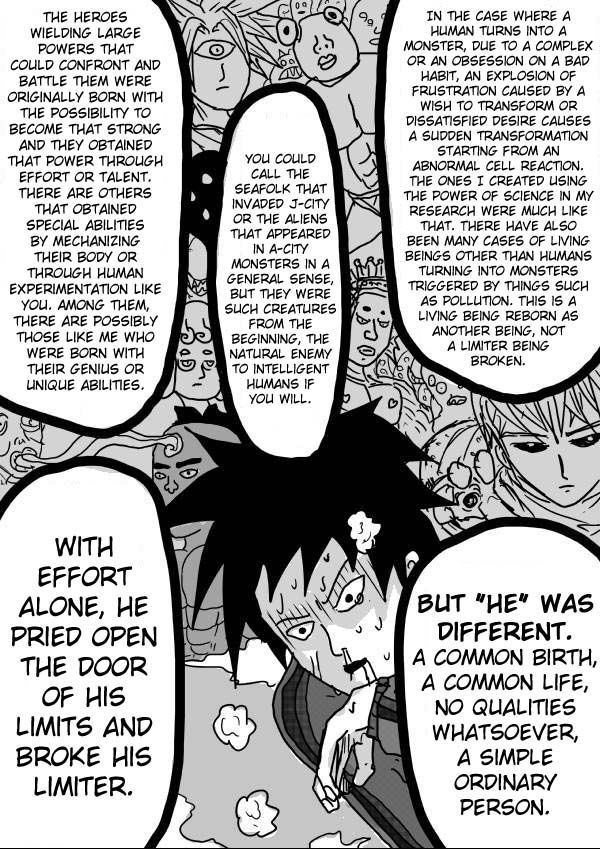 _________
now that was a good amount of chapters. You of said that's just someone's limit, it doesn't mean much. Well in the newer chapter it was brought up again by zombieman. Who asked the house of evolution to help remove his limiter. He wanted to remove his limiter after seeing saitama fight Garou. Now his not the only one training. A good amount of the S-class heroes are now training to become stronger , which will be an important factor in the future.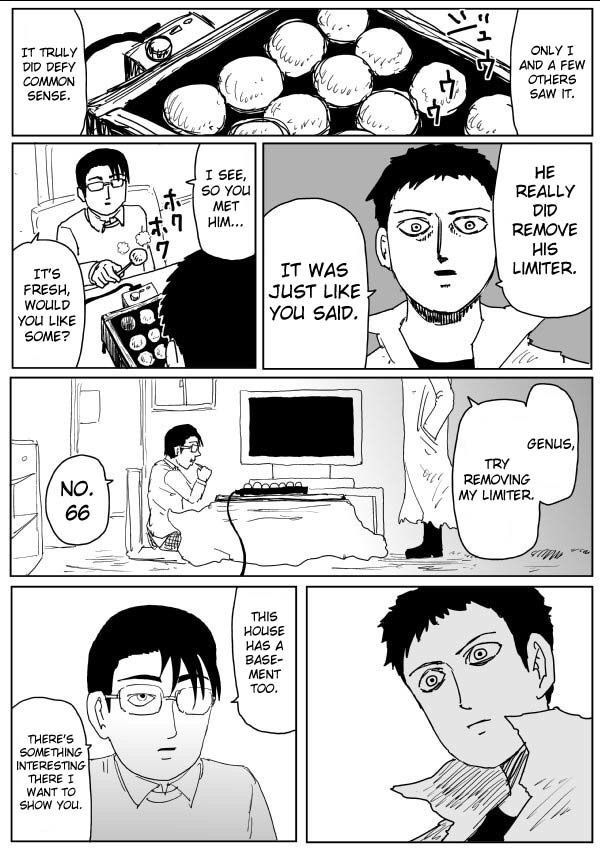 __________
Which is for them all to remove their saitama and follow under saitama either directly, or indirectly. Now why do I say this well there's the zombieman panel & the fact that we see the other S-class heroes training. Now I want to mention something specific, remember how I said indirectly? Well I believe light speed flash will work under saitama indirectly, now I say Indirectly because in light speed flashes mind he believes he should be saitamas teacher so saitama can become even stronger.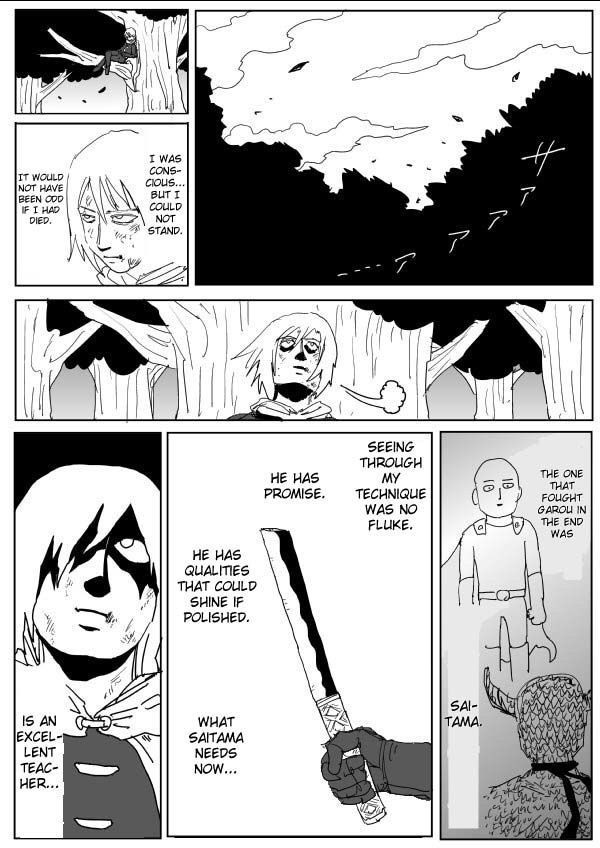 _________
Now I say directly because of these guys who are A-Class heroes who are now planning to try to get in good with saitama. He now has Genos soon to be light speed flash & zombieman plus those A rank heroes, King, and Fubuki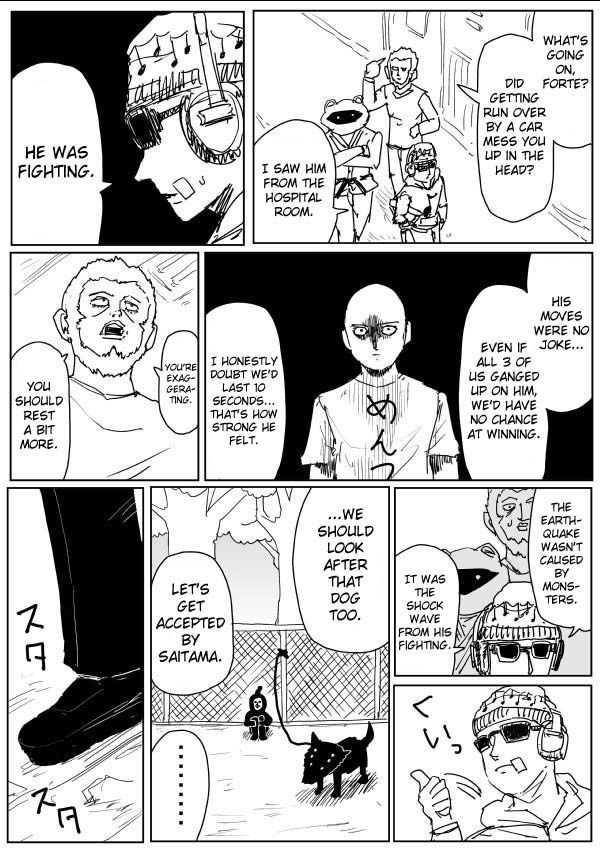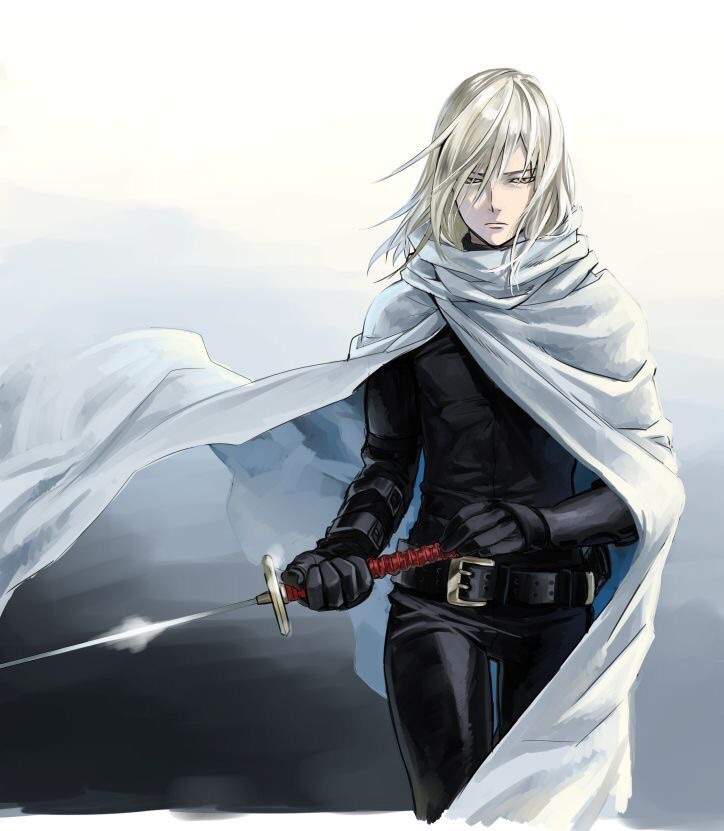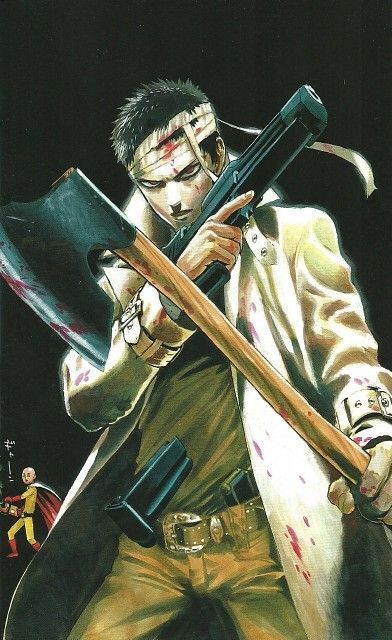 ————————————————-
End result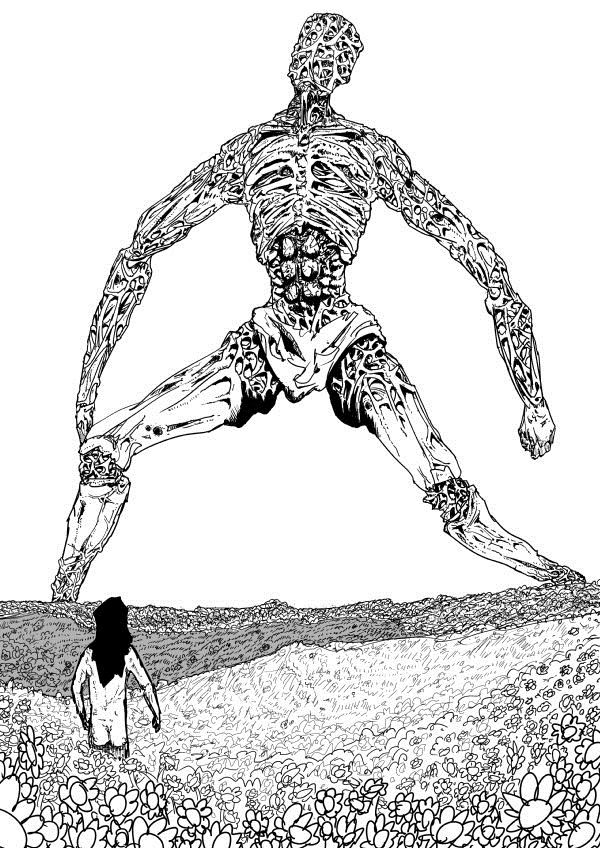 _________
End result I think saitama and his group will fight blast , or blast will team up with him to fight "God". I believe in whatever final battle will see Garou & God appear possibly creating a new powered being strong enough to make saitama actually need to go full out and call for back up.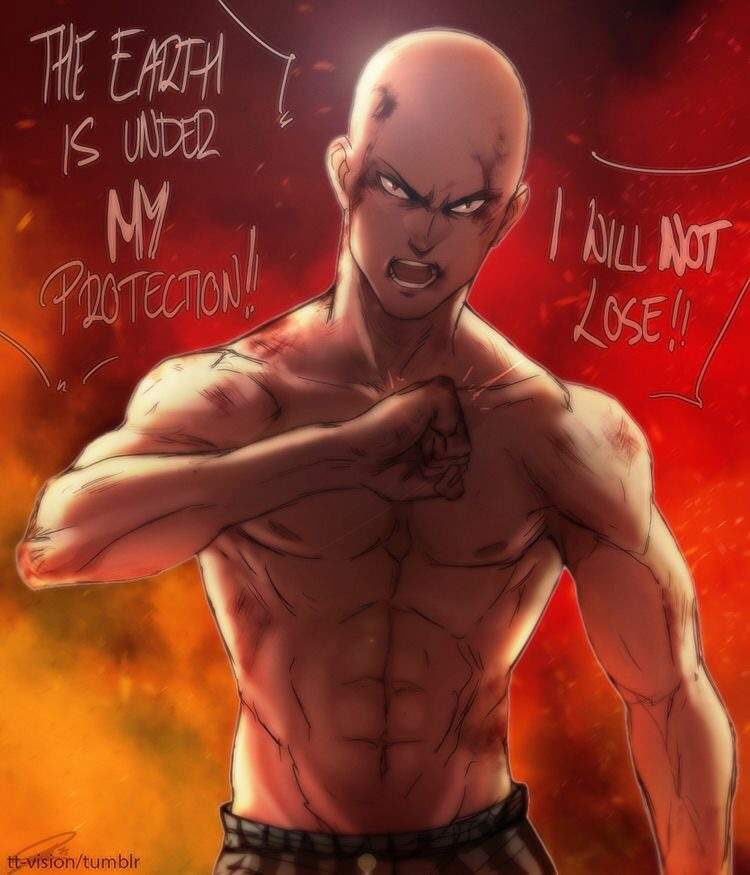 Download Theory One Punch Man Blast and God
Theory One Punch Man Blast and God